Need a refill on supplement prescriptions or looking to purchase high quality supplements? Use our secure Online Dispensary.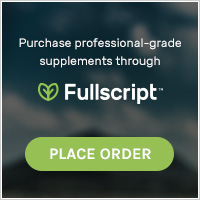 You can view your prescription from Dr. Ellie once you create an account or use the link in your email. You may also browse the categories to purchase other supplements in addition to your recommendations. Orders placed will be shipped in 2-3 days.
*If you are looking to re-order our new line of Xymogen products, please call our office at (425) 686-4498 for instructions on how to order or pick up refills during normal business hours.
Learn on-demand! Dr. Ellie teaches on a wide range of health topics. Each course contains video presentation, handouts, recipes, and bonus resources. The courses compliments treatments and wellness care. Enjoy!
*For the Food Allergy Formula Course- it is now named "The Anti-inflammatory Kickstart Plan"